Game Trading
Trade-in over 10000 video games, accessories and consoles. Get online credit to use with our store, or select cash, and receive a certified check.
Just Browse our online store http://www.playerschoicevideogames.com and select the games you want to trade
PLAYER'S CHOICE GAME TRADING
Trade In Your New And Used Games For Credit Or Cash.  Sell Video games online.  Sell video games for cash
A pioneer in the industry, Player's Choice began buying and selling used video games in 1989.  Continuing in this tradition, we're pleased to announce our new online Trade-In program.
The Player's Choice Trade-In program enables you to send in your used video games in exchange for credit or cash.  Participation is simple.  Here's how:
Browse our online store for the game(s)* or system(s)* that you would like to trade-in. http://www.playerschoicevideogames.com
Click on the Trade-In button on the product page for your item.
The item will be added to your Trade-In Cart. You can add multiple games and systems to your Trade-In Cart.
Review your Trade-In items and quanities in your Trade-In Cart.
The cash and credit trade-in value for your item will be displayed in your Trade-In Cart.  If you wish to sell/trade-in your item(s) at the displayed value, click Submit.
Print your packing slip and ship us your items.  All trade-in items in a single order must be shipped together securely in a single package with the packing slip included.
After your your submission is received and verified, you will receive a check if you selected the cash Trade-In option or a Player's Choice online store credit.
Items must be in good working condition and arrive complete with all components undamaged.
If your submission is not accepted, your items will be returned to you at no cost and a check or credit will not be issued.
* We will buy new and used video games and systems in good working condition with all components undamaged for all systems, including:
Atari
Game Boy
Game Cube
Nintendo
Nintendo 64
Nintendo DS
Nintendo Wii
PlayStation
PlayStation 2
PlayStation 3
Sega Genesis
Sony PSP
Super Nintendo
Xbox
Xbox 360
and other vintage game platforms
Get an INSTANT QUOTE for selling your video games, complete your transaction online and send in your games today.
Do you have old video games laying around? Player's Choice offers the best trade in or cash value on the internet.
Just browse our large selection of titles, and click on the Trade In button on the Titles page.  Trade in as many games as you want.  Complete the trade in request and mail it to our address.  It is that easy!!
Once you receive your personalize quote, you will then need to package the games and send them to
Player's Choice
Attn: Trade Department
301 E. John Street #489
Matthews, NC 28105
As soon as we receive your items, we will send a certified company check or give you credit to use on our website.
Do you have games not listed on our site?  Email us the Titles and we will add them.  webmaster@playerschoicegames.com
RECENT GAME TRADES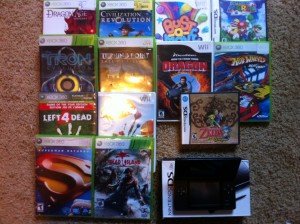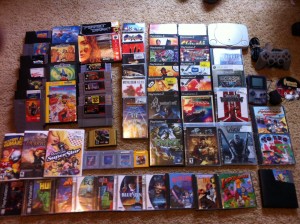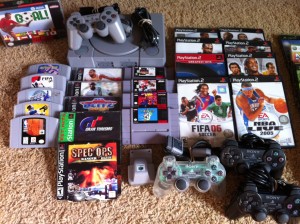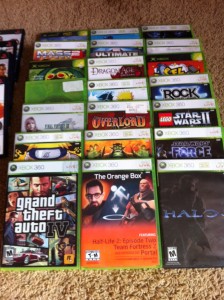 Game Trading

,